Weight Loss Coaching
Sustainable Weight Loss
Balance MD Program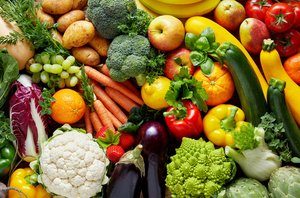 Financial cost of obesity:
Health Consequences
According to the Center for Disease Control, people who have obesity are at increased risk for many serious diseases and health conditions, including the following:
All-causes of death
Low quality of life
High blood pressure (Hypertension)
High LDL cholesterol, low HDL cholesterol, or high levels of triglycerides.
Type 2 diabetes
Coronary heart disease
Stroke
Gallbladder disease
Osteoarthritis (a breakdown of cartilage and bone within a joint)
Sleep apnea and breathing problems
Cancers (endometrial, breast, colon, kidney, gallbladder, and liver.
Mental illness such as clinical depression, anxiety, and other mental disorders.
Body pain and difficulty with physical functioning.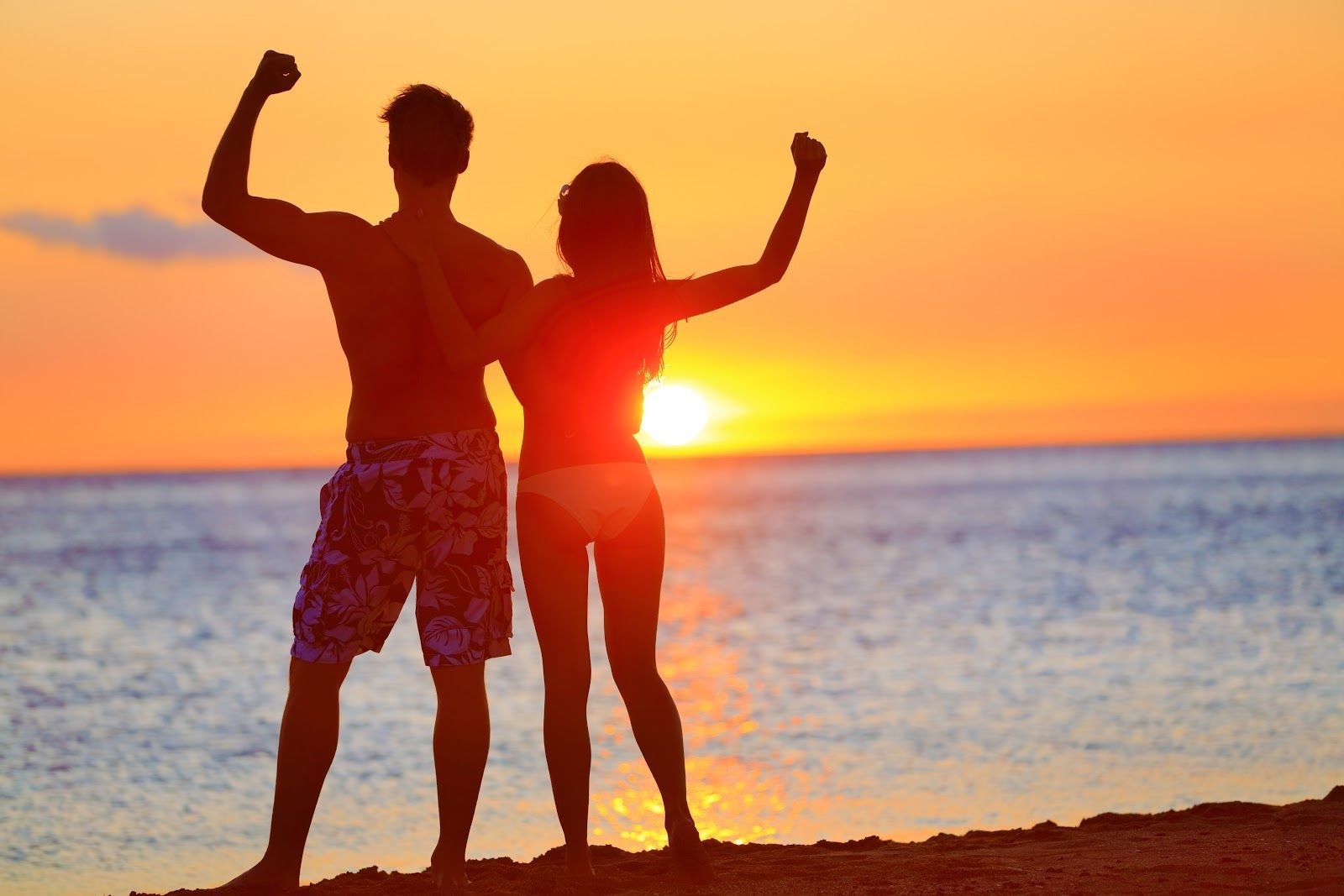 I know…you've been down this road before.  You've lost weight but gained it back and then some.  Your confidence and motivation have taken a hit with each relapse.  So what makes this different? It begins by clean sweeping your life to make room for change and exploring why you are here.  My approach is to quickly set in motion a cascade of positive feedback loops so that you may experience success upfront.  This will deepen your commitment and accelerate your results.
Weight loss is about growing not shrinking.  Growing in awareness, wisdom, skills and tapping into the fundamental laws and principles of human nature.  Leveraging them to create a healthy and fulfilling life.  Growing healthy relationships, learning to trust ourselves and expanding as an inspirational being so others may gain the courage and commitment to heal themselves.  Sustainable weight loss is about every part of your being.  It is not about a number on a scale.  Clear the obstacles in one's life, establish a strong life purpose and everything else will follow.
The medical field has it backwards.  It has haphazardly tried to encourage a healthy lifestyle without taking into consideration what is currently most important to the individual.  This lack of sensitivity is like trying force a zebra to eat beefsteak.  It neglects the personal context in which someone is presently existing.  It fails to address the relentless emotional, financial, career, family and relationship challenges faced by the individual.  These forces combined with lack of strong life purpose, isolation, erosion of traditional support structures and pervasiveness of "Big Food," make it highly improbable the individual can breakthrough to a better life.
Of all the things I've done as a medical doctor, coaching sustainable weight loss has been the most rewarding.  It's taken many years to develop my unique approach of Life/ Life Purpose coaching combined with science based lifestyle changes. You will not feel hungry or deprived.  Once you have a taste of your true self you won't crave things that destroy you.
How does it work?
Balanced MD Consist of Five phases:
Personal Momentum & Discovery Phase
Mastery Phase & Personal Growth Phase
Wellness Phase
Maintenance Phase
Termination Phase
We partner together to support and guide you through the entire experience.
What you can expect:
Personal Momentum & Discovery Phase
Weight loss of typically 10- 15 lbs in the first month.
You start by answering the following question, "What will weight loss add to my life?"
Gain absolute clarity on your life purpose.
Remove clutter and unnecessary tolerances that are obstacles to you focusing on your health.
Address personal barriers to change and discover new opportunities.
Review past medical and weight loss history.
We meet weekly one on one during the first month.
Learn quick and easy "Rules of the Road" to eating so you won't feel deprived.
Establish belief that you can succeed. Will help you substitute healthy for unhealthy foods.
Apply "training wheels" to help you raise eating awareness using technology.
Start succeeding early to build confidence.
Experience increased energy, stamina and mental clarity.
Mastery & Personal Growth Phase
Weight loss of typically 15-20 lbs.
We will meet every other week for two months.
Start each session with focusing on what is most important to you right now.
Master eating and all lifestyle strategies: rest, exercise and emotional well-being.
Experience inner peace and well-being by quieting the mind.
Focus on personal values and learn how to live more consistently from them.
Develop life vision statement and explore strategies to help you live your life purpose.
Review relapse strategies
Wellness Phase
Weight loss of typically 15-20 lbs
Meet monthly for three months and master relapse scenarios.
Firmly establish and solidify self-sustaining positive feedback loop.
Continue to establish and move towards life purpose goals.
Reinforce self- correcting mechanisms for maintaining weight loss permanently.​​
Buy new clothes!
Inspire others by just being you.
Maintenance Phase (optional)
Provide long term support.  Most critical factor until you reach Termination phase.
Apply self-correcting strategies when relapse occurs.
Gain confidence and long term success.
Termination Phase
You are now self-correcting and able to hold yourself accountable.  This becomes much easier as you develop personally, discover a more meaningful life purpose and deepen relationships.  You no longer need outside support.  You are now the support for others – and you do so willingly and joyfully.
My weight loss/wellness coaching will:
Raise your self-esteem.
Help you live longer.
Remove obstacles to success – including limiting beliefs about not being able to enjoy healthy food.
Teach you the rules of the road in regards to eating so you won't feel deprived or burned out.
Help you lose weight naturally without medications or gimmicks.
Help you understand what causes you to relapse and conquer it for good.
Be supportive and fun!
Increase your energy and vitality.
Improve your productivity personally and professionally.
Enhance your relationships.
Improve your leadership skills.
Help you make the distinction between what matters most to you and food addiction.
Save you lots of money and suffering.
Help you void the medical profession.
Popular weight loss programs don't effectively take this approach because they can't.  In 20+ years of weight loss coaching, each person's journey to health has been unique – a cookie cutter approach does not personally develop you.  It's why the vast majority of people who go on a weight loss program weigh more 18 mos after starting.
Before establishing a partnership with me, it's important you are ready to begin for yourself.  The motivation must come from within and not be something you feel like you "should do" or try to do for someone else.  It's critical you possess healthy selfishness for self care.  I will be there every step of the way to guide, support and celebrate with you as you achieve your transformation.  This change will be meaningful and enjoyable. 
Warm and compassionate regards,
David R. Miloy MD
To experience a free meet and greet contact me at office.miloy@gmail.com and I'll promptly respond.
International Coaching Federation
American Board of Internal Medicine
Member American Medical Association
Member of Obesity Medicine Association
Testimonials
Cathy's Story
I feel great! It's like I'm a new person mentally and physically. I'm more content, positive, energetic, and engaged in life. Want to know how I did it? I overcame my fears and joined Dr. Miloy's Balance MD program.
When I joined Dr. Miloy's program, I was a 50-something woman dealing with menopausal symptoms plus the life stress that so many of us deal with including working a stressful job and caregiving for my Dad. I also have a family history including heart disease, type 2 diabetes, osteoporosis, and vascular dementia. I witnessed how these health problems negatively affected my Dad's life as he aged and I knew I needed to make changes to protect my own health. Still, I was struggling to lose weight and felt too exhausted to exercise. I was stuck.
Before joining Dr. Miloy's program I did try other approaches. My prior physician recommended reducing my daily calorie intake and the weight would "fall off". Well I did restrict, and it certainly didn't "fall off". I struggled to lose 12 pounds over the course of 1 year. I used MyFitnessPal to track my calorie intake, which did help raise my awareness, but something was missing since I wasn't losing the weight. I did a lot of reading on nutrition and exercise and tried various changes. Some helped, some didn't, and sometimes I just didn't stick with the changes.
My husband and I met with Dr. Miloy for a free consultation to learn about his Balance MD program. I decided to join because the program would be; one-on-one between me and Dr. Miloy, tailored to my needs and goals, and would focus on more than just calorie restriction and exercise. I was a bit concerned about the time commitment for meetings and homework, but I chose to move forward because the benefits I perceived outweighed these concerns.
Dr. Miloy's program has exceeded all my expectations. From the first appointment, I was made to feel welcome, that I was a priority, and that the entire team cared about me and wanted me to succeed. Gina did a fantastic job scheduling several appointments at a time so that I could plan them into my schedule. Cary was thorough and professional gathering my vitals, checking in on me, and always encouraging. Dr. Miloy was incredibly attentive, caring, and patient. He's an excellent listener, coach, and teacher. He was calming when I was feeling stressed, and like any great coach, new just when I needed to be challenged or pushed to be achieve my goals.
Since joining the program I've achieved my two primary goals of reaching an ideal BMI and weight for my height, but the reality is that I've achieved so much more. I'm like a new person mentally and physically. I've made many positive changes in my life, but the most impactful has been making myself the #1 priority and adapting the rest of my life to support my health goals.
To be successful I had to overcome obstacles like; believing that I didn't have time to cook or exercise regularly, being exhausted all the time, and prioritizing work and caregiving over my own health. Dr. Miloy's program provided me with the structure, tools, and support to reduce or eliminate obstacles.
Dr. Miloy has helped me become my best self and I am truly grateful.
I highly recommend Dr. Miloy's Balance MD program if you are struggling with weight issues or want to improve your overall health and wellbeing.
Cathy Laffan
Jim's Experience
"I lost 30 lbs, feel and look better than I have in years.  I like the improved man I see staring back in the mirror. My cardio health is dramatically improved and I now have the energy to do the things I want to.  My blood tests are the best they have been in 30 years! All of the above is the result of the Balance MD program supervised by Dr. Miloy.  Not only does he provide motivation and support, but he helps you change your thinking which leads to lasting results.
Take the plunge, it's well worth the effort! I am more than happy to share my experience with you!"
Jim Musso
Juliane
"Two years ago my blood pressure was 188/122 and I was 50 lbs overweight. My stress level was high and I was unhappy with my health and appearance. It was extremely helpful to have regular appointments and accountability with Dr. Miloy. I was able to quickly lose the weight without feeling deprived and keep it off.  I learned how to identify the foods and moods that caused my weight gain and easily avoid them."
Juliane Smith